As one milestone for India to reinforce its vision to become an innovation economy, an Intellectual Property Right (IPR) policy has been issued in 2016 to support R&D and start-ups, increase IP awareness in order to leverage IP rights and foster local innovation. As a result, a number of academic institutions and government bodies have set up incubators and accelerators along with various IP awareness programmes. Consequently, the number of patent applications filed by Indian Applicants in India and worldwide has been steadily increasing.
Despite these positive trends, the tremendous scope and potential is yet to be explored fully and utilized, though can be catalyzed through increased Europe-India collaboration leading to:
Internationalisation and transfer of technology based on viable IP commercialization strategies / joint innovation
Cooperation frameworks and technology partnerships to tap into the huge market of India
OUR VISION
The Europe India IP Forum is a "body of knowledge" that brings together leading minds of the IP ecosystem in India and Europe, innovators as well as businesses across all growth stages, experts and government bodies. Positioned as facilitator, the Forum fosters collaboration and innovation by supporting both European and Indian stakeholders with regard to IP-related challenges and growth potential through holistic IP strategies and monetisation.
COLLABORATION PARTNERS
The IP-Forum collaborates with Indian and European partners from academia, industry associations, government bodies, chambers of commerce, Technology Transfer Offices (TTO), technology platforms and SME networks and thus reaches out to wide spectrum of stakeholders to encourage knowledge sharing and support commercialization and technology transfer.

EMPANELLED PARTNERS
The "Body of knowledge" of Europe-India IP Forum is based-upon a by a multi-layered IP framework of empanelled partners such as legal, research and licensing firms, marketplaces and IP data analytics platforms to strengthen the existing IP ecosystem and to establish an enhanced IP value chain.
EUROPE-INDIA IP-FORUM AT GLANCE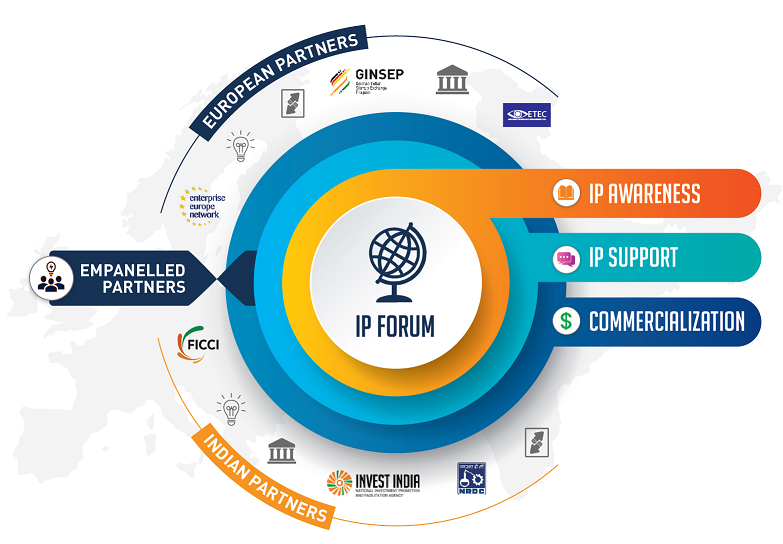 FOCUS AREAS OF THE IP-FORUM
The Europe India IP Forum is embedded within EBTC's key initiatives to address IP-related issues by means of selected activities in three main focus areas: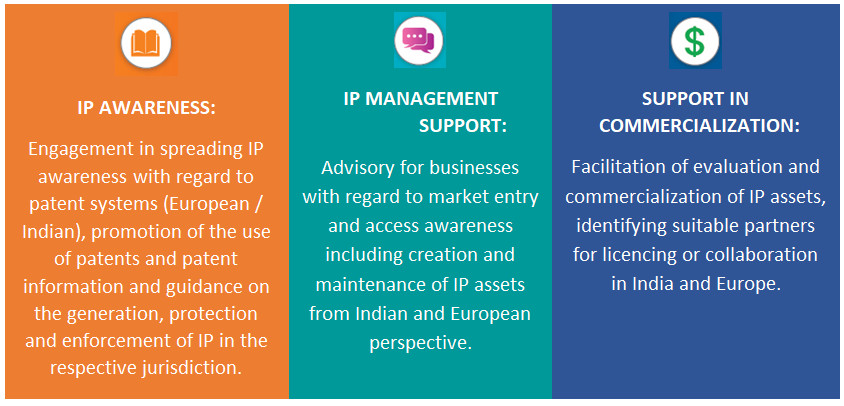 MODES OF ENGAGEMENTS
Workshops, conferences and consultation groups, knowledge sharing sessions
Focused group discussions with domain experts
Industry and government engagements in India and Europe
White papers/discussion papers on strategic topics on IPR and beyond
PAST EVENTS
A full day Public Seminar on "Alignment of IP with Strategies of Aspiring Businesses from India's Automotive Sector" on 25th September 2019 at Hyatt, Kalyani Nagar in Pune.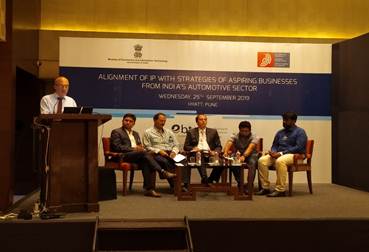 The seminar was co-organised by the Ministry of Electronics and IT (Meity) & the European Patent Office (EPO) in cooperation with the European Business and Technology Centre (EBTC), Software Technology Parks India Ltd. (STPI), Society of Automotive Engineers India (SAEINDIA) and the Automotive Research Association of India (ARAI).
The objective of this seminar was to enhance capacity of the Indian auto industry on correct approach of drafting patent applications matching the standards accepted at EPO and to create awareness about amendments etc. at the EPO.
Focused Discussion on "IP system Indian and European Scenario" held in July 2019, in Gurugram. The discussion was directed towards start-ups and innovators to increase awareness about Indian and European practices. The event was co-organized with KNS partners.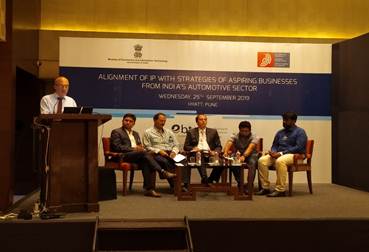 PUBLICATIONS
Dr. Arpita Mukherjee, Dr. Alka Chawla, India as an Innovation Economy - The Role of IP and ICT, New Delhi, ICRIER and EBTC, 2018
IP: An Asset and Enabler for Innovation in IC, Bombay, IIT Bombay and EBTC, 2018
Prof. Rakesh Basant, Innovation and Intellectual Property in India's ICT Sector, Ahmedabad, IIM Ahmedabad and EBTC, 2018